Lorenzo Cañas presents "Bernabé" to all the rioja "tapas" caterings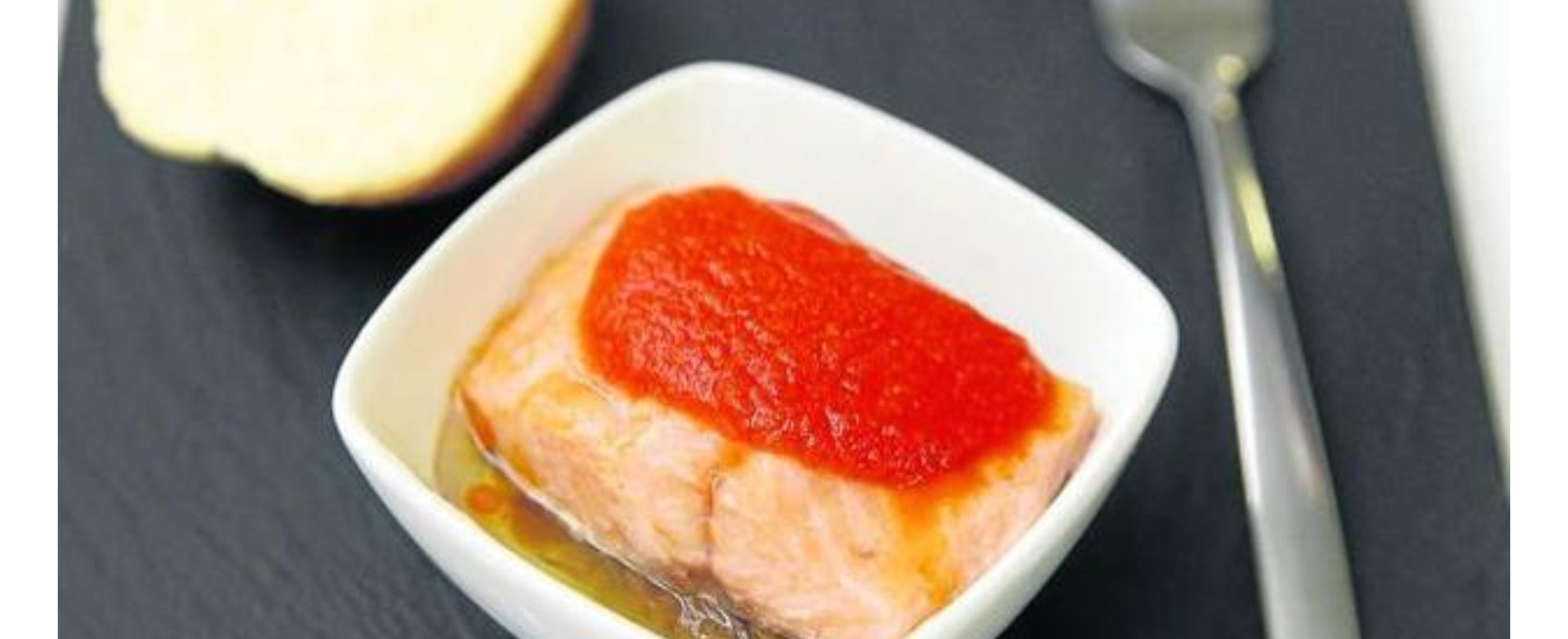 The town hall of La Rioja region, led by Lorenzo Cañas, promotes the launch of "Bernabé". The tapa that wants to make a hole in the famous "Laurel St." with the aim of moving throughout the year to visitors, the traditional tasting of "fish, bread and wine" that is held every June 11 during the San Bernabé week festival.
Lorenzo Cañas invited to his recognize restaurant "La Merced" in Rioja, to all the innkeepers, authorities and media to celebrate a day in which he gave some tips to make the tapa and proceeded to the tasting accompanied by a Rioja wine.
The tapa, which is made up just with local products, is made with a soft trout loin, from RiverFresh, caramelized onion bed with "jamon" oil and natural tomato sauce on top, all from a fine selection of products from the Rioja market consider one of the best in the country.